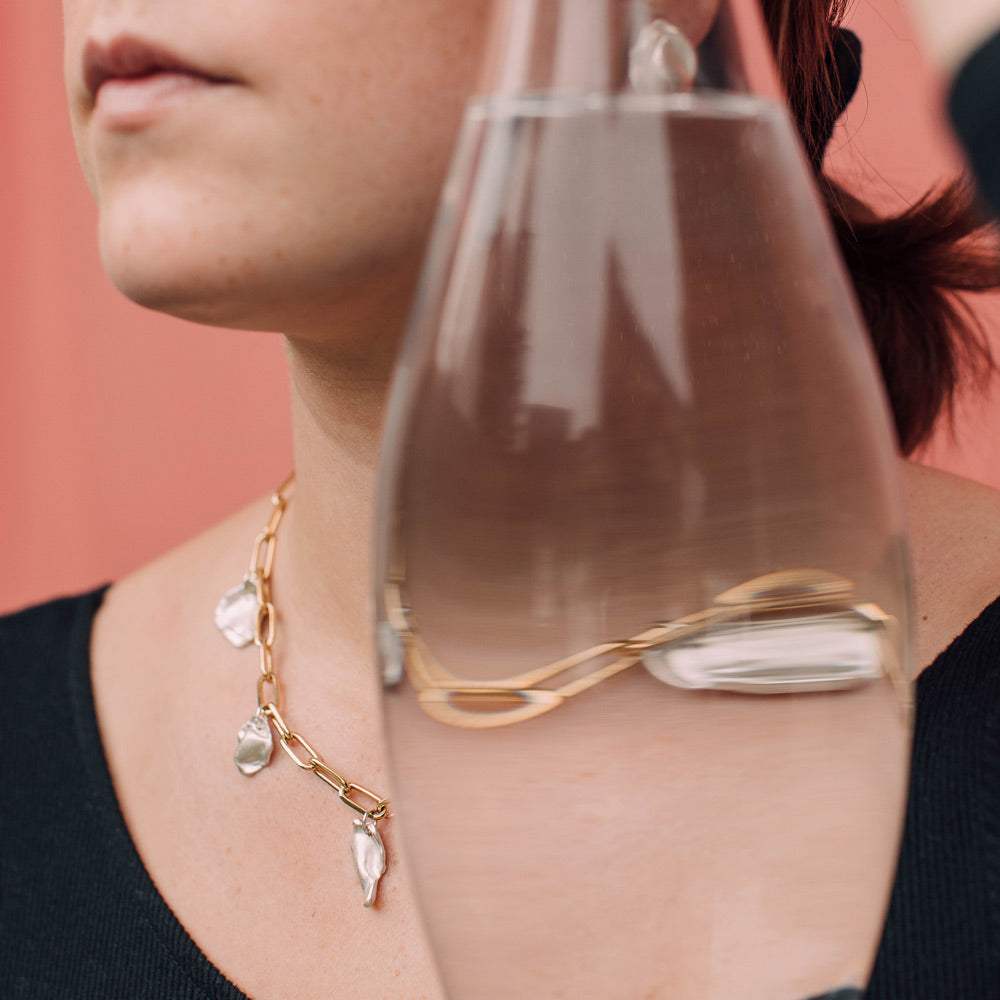 Water-cast Gold Jewellery
A zero-waste fine-silver charm collection made using salvage precious metal from the wax casting process. Working with our London casting house, Just Castings, we create one off-pieces by dropping molten pure-silver into cold water. Paired with 24 carat gold plated silver chains. 
Read more about the collection here
.